The CarbonNeutral Protocol
The CarbonNeutral Protocol
A framework for Climate Responsibility
For over two decades, The CarbonNeutral Protocol has played a critical role in enabling organisations to make clear and credible claims about their climate strategies and programmes. The Protocol provides valued guidance to organisations navigating the complicated and rapidly evolving landscape of voluntary climate action and it provides a certification logo to demonstrate when that guidance is adopted.
The Protocol was developed to ensure that corporates taking action ahead of and beyond regulatory requirements are able to report those in a way that rewards their ambition to go beyond threshold requirements. This 2023 version of The CarbonNeutral Protocol continues our process of annual revisions to embrace and promote evolving best practice, and was further updated in July 2023.

2022's inflection points
This past year has seen a number of significant initiatives emerge to shape voluntary action, carbon neutrality in particular, and which are set to playout during and beyond 2023.
Climate science evidenced by extreme weather
Climate science has been updated with recent reports under the Intergovernmental Panel on Climate Change's (IPCC) Sixth Assessment programme. They deliver strengthening evidence of climate change impacts and clear guidance on the urgent need for mitigation and adaptation. The headline message is that there is a greater than 50% probability that temperatures will rise above the 1.5°C target now recognised in the Paris Agreement. This has brought voluntary action into the limelight as a welcome and necessary complement to the slowly evolving compliance regimes under the Paris Agreement.

UNFCCC expands focus from mitigation to loss & damage
The development of an effective global policy response under the Paris Agreement is still very much a work in progress. Collectively, Nationally Determined Contributions (NDCs) fall way short of solid targets, plans and processes to meet the mitigation levels that will secure a stable climate. Paradoxically, COP27's major achievement was the establishment of a Loss and Damage facility – a clear signal that because of inadequate mitigation, attention is expanding to adaptation and assistance to those nations that are already suffering from extreme weather.
COP27 makes space for voluntary action
Slow progress was made at COP27 with respect to collaborative efforts under the Paris Agreement's Article 6 to deliver GHG reductions at scale through market and non-market-based mechanisms. In the continuing absence of a global carbon market to assist nations in their effort to fund and deliver GHG reductions, COP27 recognised the importance of the Voluntary Carbon Market which serves non-state actors taking voluntary action. It does so under the provisions of Article 6.4 which now distinguish between mitigation outcomes delivered by nations that help a specific country meet its NDC; and those which are funded by non-state actors to assist a country meet or exceed its NDC and to support their own climate claims.
These are respectively termed 'Authorized Emission Reductions' (AERs) and 'Mitigation Contribution Emission Reductions' (MCERs). AERs are subject to double book-keeping accounting so that emission reductions are not claimed twice. That is ensured through Corresponding Adjustments made to relevant country NDCs. MCERs are not subject to Corresponding Adjustments because non-state actors do not fall directly under the accounting framework of the Paris Agreement and so no double-counting occurs. This is always the case provided the non-state actor does not use the MCERs to comply with its national emission reduction regulations.
As these policy developments take shape, there is a debate about whether claims of neutrality can be made using MCERs; or, whether AERs must be used if double claiming by the host country and the funding entity is to be avoided. For the present, this debate is moot because the modalities of applying Corresponding Adjustments are yet to be agreed. They are unlikely to be in place before 2024.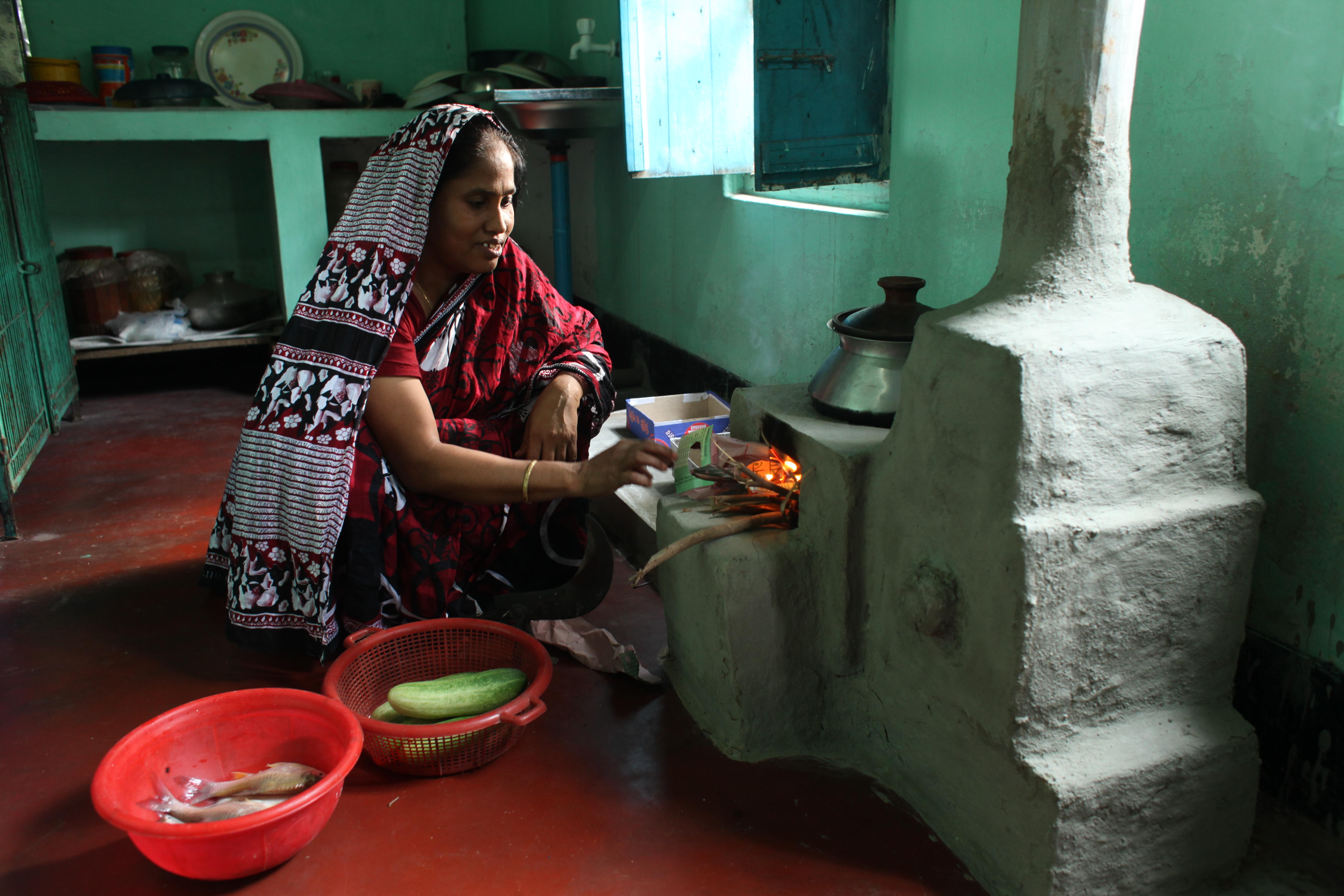 Image: Bondhu Chula Cookstoves, Bangladesh: The Bondhu Chula stove is designed to ensure more efficient and cleaner home cooking, working with micro-entrepreneurs who receive training in stove production, sales and marketing and after-sales service

Stakeholders laser in on quality and integrity
The rising importance of scaling voluntary action across non-state actors is now the focus of a number of stakeholder-led initiatives to define quality and integrity across the carbon markets that serve voluntary action – as well as setting benchmarks for the ambition and integrity of those taking voluntary action and making claims about their climate responses.
The Integrity Council for the Voluntary Carbon Market (IC-VCM) is a multi-stakeholder initiative first established by former Governor of the Bank of England in 2020 as the Taskforce for Scaling the Voluntary Carbon Market (TSVCM). The IC-VCM published the Core Carbon Principles (CCPs) and Assessments Framework (AF) and Assessment Procedure in March 2023, which aim to set new threshold standards for high-quality carbon credits to be traded in a commoditised carbon market serving the requirements of both compliance and voluntary actors. In the second half of 2023, the IC-VCM is expected to publish a credit-level assessment framework, after which an initial assessment period will commence.

The Voluntary Carbon Market Integrity Initiative (VCMI) is a multi-stakeholder civil society initiative, supported by environmental NGOs and non-profit foundations with a complementary focus on the integrity of voluntary action. It is consulting on provisional guidance for 'unimpeachable claims' to support voluntary action; and, has a further objective to clarify the inter-dependence between voluntary action, national climate priorities and the Paris Agreement.
In June 2022, the VCMI released its provisional "Claims Code of Practice" for consultation. VCMI's rationale for introducing the Code is to ensure claims of neutrality can only be made when a detailed plan is in place to abate emissions over the medium to long term. Subsequently, in June 2023 the VCMI launched its operable Claims Code with additional guidance to be released in later 2023.
As both the VCMI and IC-VCM intend to bring further guidance and clarity in the second half of 2023, this will be reviewed as part of the annual revisions to The CarbonNeutral Protocol to be published early 2024.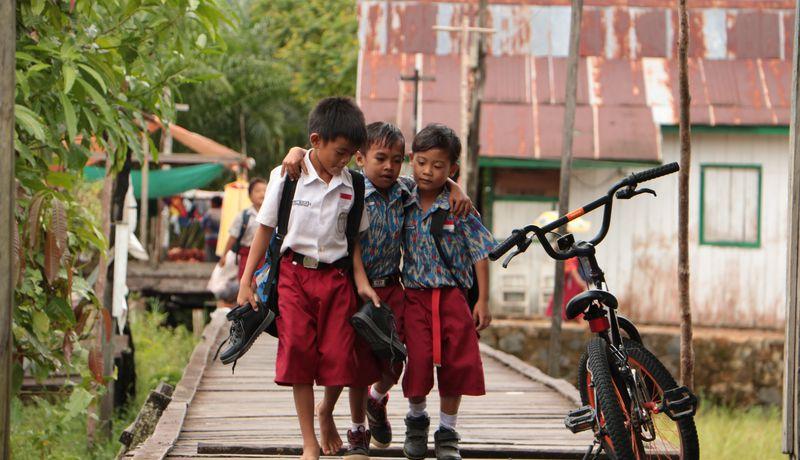 Image: Rimba Raya Biodiversity Reserve REDD+, Indonesia: The project has established a scholarship fund to enhance educational access and provide writing books
In 2022, the Science Based Targets Initiative (SBTi) highlighted the importance and urgency of organisations going beyond corporate net-zero with contributions to societal net-zero with Beyond Value Chain Mitigation (BVCM): SBTi's Net-Zero Standard states that "companies should go further and invest in mitigation outside their value chains now to contribute towards reaching societal net-zero". Importantly, in its latest blogs, SBTi emphasises that BVCM includes but is not limited to carbon removals and highlights the importance of activities that avoid or reduce GHG emissions from the atmosphere such as forest, peatland and mangrove conservation; improvement to energy efficiency through cookstove projects; and transition to renewable energy through new infrastructure. SBTi will publish its more detailed guidance on BVCM in 2023.
The International Standards Organisation (ISO) has two relevant standard setting initiatives under way. Its ISO 14068 standard for carbon neutrality has been under development for more than two years and is now in the final consultation stages. It is expected to be published towards the end of 2023 or early 2024.
In parallel, ISO used COP27 to launch its speedily compiled International Working Group Agreement on Net Zero Guidelines (IWA 42:2022). IWAs respond to urgent market requirements and are prepared through a workshop mechanism outside of ISO committee structures. They seek to engage the broadest range of relevant interested parties in the development of internationally recognised guidance that subsequently could become a fully-fledged ISO standard.
Also launched at COP27 was a report from the United Nations' High-level Expert Group on the Net Zero Emission Commitments of Non-state Entities entitled: "Integrity Matters: Net Zero Commitments by Business, Financial Institutions, Cities and Regions". It highlights five principles by which credible net zero goals and targets may be made and these are accompanied by ten recommendations to prevent net zero from being undermined by false claims, ambiguity and 'greenwashing'.
The five principles are:
Ambition which delivers significant near – and medium – term emissions reductions on a path to global net zero by 2050
Demonstrated integrity by aligning commitments with actions and investments
Radical transparency in sharing relevant, non-competitive, comparable data on plans and progress
Established credibility through plans based in science and third-party accountability
Demonstrable commitment to both equity and justice in all actions
In the round, these initiatives seek to ensure that voluntary action is based on clear and broadly accepted principles of quality and integrity; that they are aligned with the ambitions of the Paris Agreement; and, that commitments lead to delivery of verified impact against scientifically informed climate targets.
In certain jurisdictions they are being backed up by regulatory requirements.
In March 2022, the EU Commission submitted a proposal for a Directive on Empowering Consumers for the Green Transition, and subsequently in March 2023 its proposal for the Green Claims Directive. Both proposed Directives aim to set clearer requirements and standards that organisations must meet where making carbon neutral or similar claims, as well as improve transparency and understandability of communication for consumers. Each proposal will undergo a trilogue between the EU Commission, Parliament and Council to reach a provisional agreement. Following these negotiations it is expected to be two years thereafter before the agreed Directive comes into effect.
In 2022, The US Securities and Exchange Commission (SEC) proposed new climate-related disclosure requirements requiring public companies to provide certain climate-related financial data, and greenhouse gas emissions insights, in public disclosure filings.
Countries are also adopting their own regulatory requirements. For example, from 1 January 2023, French law prohibits the marketing of a product as "carbon neutral" without being able to back up claims with data and proof of appropriate compensation in favour of the environment, as well as publicly available internal abatement strategies.
These regulatory developments are being spurred on by an increasing number of climate litigation cases in the US and Europe. These generally make the connection between ongoing public debates about the contribution that individuals' consumer and lifestyle choices can make to reducing emissions and widespread concern that industry misinformation and inaction may prevent such choices from making a real difference.

Navigating the changing landscape for voluntary action
We enter 2023 with a significant number of quality and integrity initiatives set to reshape voluntary action in the year ahead. With most of these currently 'work in progress', we intend to keep the Protocol under close review in the year ahead with the intention of adopting new guidance that will keep it at the leading edge of best practice.
To navigate the 'rapids' of an evolving landscape, we have expanded our normal consultation of users of The CarbonNeutral Protocol through a planned series of broader dialogues. As we prepare for further guidance from the upcoming ISO 14068 standard for carbon neutrality and the VCMI, alongside proposed legislation, we continue the development of The CarbonNeutral Protocol to meet increasing standards and ensure it continues to deliver value through high integrity claims. Whilst progress in the first half of 2023 has not been as rapid as expected, the direction of change has become clearer.
The principles underpinning the Protocol (see below) will remain our 'North Star' and will ensure that the Protocol continues to provide pragmatic and accessible guidance that enables organisations to make impactful progress on their climate responsibilities and receive due recognition for doing so.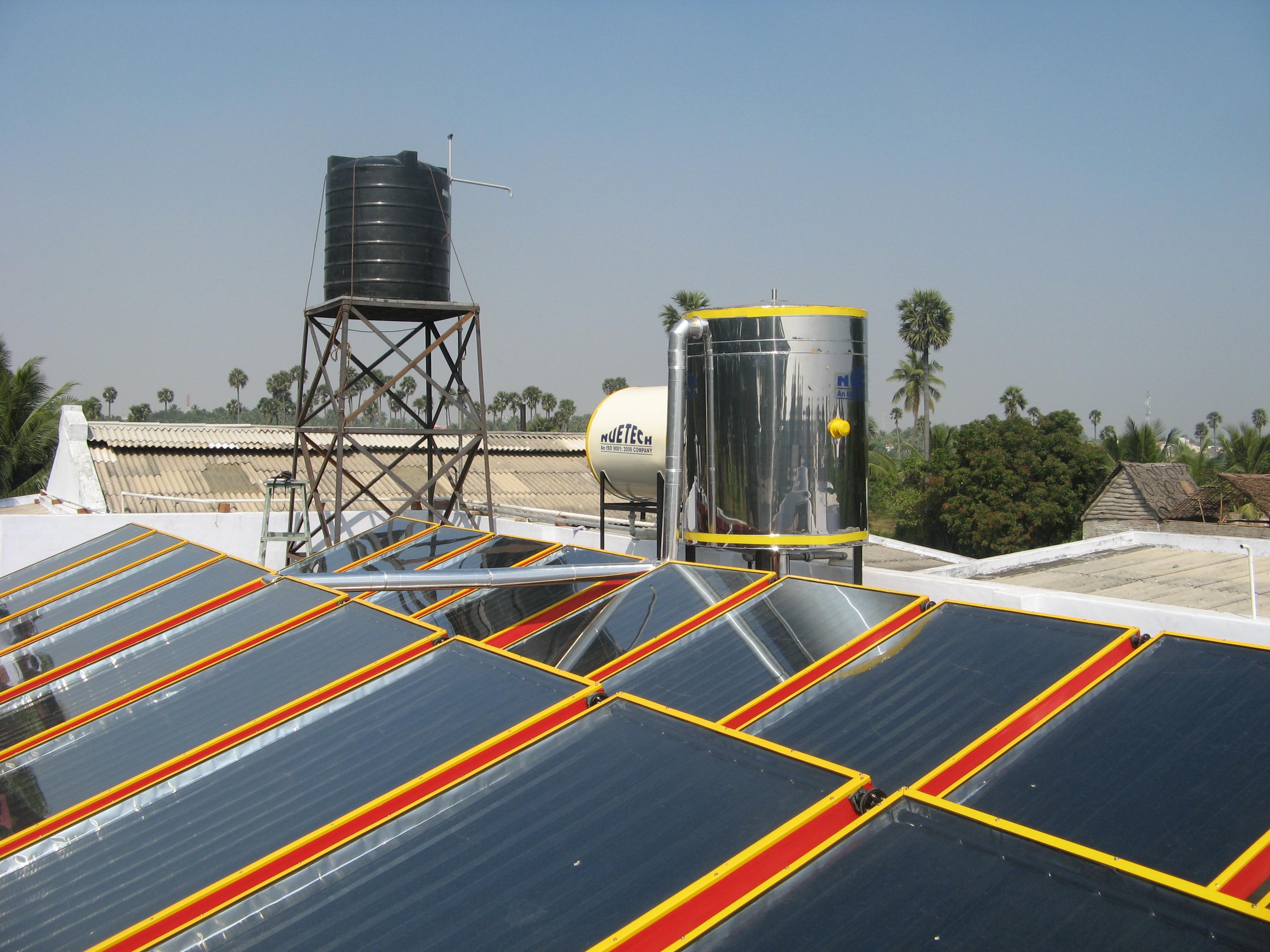 Image: Solar Water Heating, India: Carbon finance enables the use of solar technology to meet the energy needs of a growing population while promoting low carbon development

Introducing The CarbonNeutral Protocol 2023
We are pleased to present this 2023 edition of The CarbonNeutral Protocol. First developed and published in 2002, the Protocol is revised and updated annually to reflect developments in climate science, international policy, standards and business practice. It is an open source standard and guide developed for business by business that draws together leading independent standards for greenhouse gas accounting into a practical guide to carbon neutrality.
It underpins CarbonNeutral® certifications awarded by Climate Impact Partners to recognise carbon neutral organisations, products and activities, and provides a detailed framework for the design and implementation of credible carbon neutral programmes.
Purpose
The CarbonNeutral Protocol is designed for:
Businesses and organisations – To understand what is required to develop a credible carbon neutral programme and to achieve CarbonNeutral® certification
Technical partners – To ensure Climate Impact Partners' technical partners (e.g. GHG assessors) understand what is required of them so that their services are consistent with the requirements of each CarbonNeutral® certification
The wider "Climate Action Community" – To encourage partnerships amongst business, NGOs, policy-makers, regulators and civil society to promote high standards for carbon accounting and the offsetting of greenhouse gas emissions
The CarbonNeutral Protocol has been developed as a set of requirements to provide businesses with a single-source guide to make credible, transparent claims anywhere in the world. As third-party standards are developed, The CarbonNeutral Protocol aims to provide a framework which builds upon the best guidance in the market and offers a unifying process for making carbon neutral claims that are recognised internationally.
Principles
Three principles are the foundation for CarbonNeutral certifications:
Promote immediate action to support deeper and widespread transformation: Carbon neutrality is the action taken immediately by an entity to fully compensate for the global warming impact from its greenhouse gas emissions. Transformation to a sustainable and resilient net zero economy is accelerated by carbon neutrality as entities act ahead of and beyond regulation. Carbon neutral entities reduce emissions under their direct control and enable mitigation activities elsewhere that require finance to deliver mitigation in line with the UNFCCC's goals and contribute to the UN's Sustainable Development Goals.
Built on conservative estimation, best practice, transparency and continuous improvement: Entities use the CarbonNeutral® logo as a credible marker of best practice when communicating their voluntary climate action to key stakeholders. Entities commit to disclosing the basis of their claims – including the GHG emission inventories, management processes, methodologies, standards and protocols that deliver carbon neutrality in accordance with the requirements of the CarbonNeutral Protocol – and accept that these requirements may change to align with emerging best practice.
Committed to pragmatism and impact: Achieving carbon neutrality is an actionable, understandable and pragmatic response that can be adopted by any entity to meet its climate objectives and play a meaningful role in driving the transition to net zero across the global economy. The CarbonNeutral certification logo enables entities to communicate their commitment to carbon neutrality to key stakeholders so they may be recognised and rewarded for their progressive action.
These principles guide the development and application of the Protocol, particularly when the application of the Protocol's requirements to specific issues or situations is ambiguous or unclear. When specific circumstances arise where the application of the Protocol's requirements would not align with the intent of the principles, Climate Impact Partners reserves the right to amend the requirements of the Protocol to ensure the integrity of the certification.
Structure
High-level requirements for achieving CarbonNeutral® certification are set out in the Core Requirements section of this document. More detailed requirements are set out in the Technical Specifications that follow it. Detailed advice and clarification on selected topics can be found in the subsequent Guidance.
The term "must" is used in this document to indicate a requirement of the Protocol. The term "must not" indicates prohibited actions. The term "should" is used to indicate a recommendation, but not a requirement.
Development of The CarbonNeutral Protocol
The CarbonNeutral Protocol undergoes an annual development cycle which involves input from multiple stakeholders.
Climate Impact Partners' Advisory Council is consulted on development priorities within the annual revision cycle. In addition, we consult with certified companies, our assessment partners and other sustainability leaders and environmental NGOs. We will seek to further deepen this consultation ahead of the 2024 edition.
Climate Impact Partners also invites and encourages input from clients and others with an interest in carbon neutrality. Suggestions for development priorities for subsequent versions of The CarbonNeutral Protocol should be sent to Climate Impact Partners at info@climateimpact.com.

Based upon our experience and understanding of changing client needs, developments in the market for climate solutions and guidance from our Advisory Council, material changes to The CarbonNeutral Protocol in this 2023 version include:
Further revisions to The CarbonNeutral Protocol 2023 were made in July 2023 and include:
Updated categorisation of upstream and downstream emissions from transportation and distribution, to better align with The GHG Protocol Corporate Value Chain (Scope 3) Standard. (Table 3).
Updated guidance for the treatment of emissions for aviation and removal of the requirement of an Aviation Impact Factor. (Technical specification 2.5)
Further updates to Approved Environmental Instrument Standards (Table 18 and Guidance 4.1)
Relationship to other standards, protocols and broader context
The Protocol incorporates best practices in the areas of measurement and monitoring of GHG emissions and the design and certification of emission mitigation projects. Concerning GHG measurement, the Protocol is aligned with the GHG Protocol Corporate Standard (including the separate Guidance on Scope 2 and 3 accounting), the GHG Protocol Product Standard, ISO standards for Life Cycle Assessment and Carbon Footprinting and the principles of the BSI PAS 2050 standard for products and services.
The Protocol is both influenced by and contributes to the evolution of other relevant standards, including but not limited to: ICROA's Code of Best Practice; ISO's new project to define carbon neutrality; and the Science Based Targets initiative's (SBTi) Corporate Net-Zero Standard. These are critical to the Protocol's evolution and the Protocol's experience of being used as a framework for climate action around the world makes it a key point of reference. In 2023, we expect that the Voluntary Carbon Market Integrity Initiative (VCMI) and the Integrity Council for the Voluntary Carbon Market (also known as the Carney Taskforce for Scaling the Voluntary Carbon Market) will develop further guidance relevant to the application of The CarbonNeutral Protocol.
The Protocol recognises the importance of taking action that is appropriate and proportionate to the range and scale of a client's sustainability impacts. CarbonNeutral® certifications by definition are focused on climate impacts. However, clients should assess their material environmental, social, and economic impacts and take action appropriate to related impacts. Clients should use internationally recognised management standards, appropriate to the scale of their impacts, to identify and manage their key impacts. Such management standards include but are not limited to the ISO 14000 and ISO 9000 series.
About Climate Impact Partners
Climate Impact Partners is a leader in developing and delivering high-quality, high-impact carbon market solutions for climate action.
For more than 20 years, the company, which is committed to delivering 1 billion tonnes of CO2 reductions by 2030, has worked with climate-leading businesses to support more than 600 carbon removal and reduction projects in 56 countries.
With a focus on helping to transform the global economy, improve health and livelihoods, and restore a thriving planet, Climate Impact Partners develops and delivers the highest quality carbon-financed projects. It creates and manages carbon credit and energy attribute certificate portfolios that enable its clients to offset emissions they can't yet reduce, put a price on carbon to incentivise change, and meet ambitious climate goals. Climate Impact Partners builds on the expertise, integrity, and innovation of two companies that have led the voluntary carbon market – Natural Capital Partners and ClimateCare. Learn more at www.climateimpact.com.
The CarbonNeutral Protocol is one of the services provided by Climate Impact Partners.
Acknowledgements
Climate Impact Partners is solely responsible for the development and deployment of The CarbonNeutral Protocol as an open access standard. However, we wish to acknowledge and thank our clients, members of our Advisory Council, and the many organisations and individuals that have encouraged, supported and shared their expertise with us during the development of the Protocol since it was first launched in 2002. We could not have done our work without their invaluable help.
Use, legal disclaimer and copyright
The CarbonNeutral Protocol should be applied in conjunction with relevant terms and conditions on the use of logos, marks and trademarks owned by Climate Impact Partners, as specified in contracts with Climate Impact Partners.
CarbonNeutral® certifications made in accordance with previous versions of The CarbonNeutral Protocol are not retroactively affected by subsequent changes to The CarbonNeutral Protocol. In practice, this means that the version of The CarbonNeutral Protocol applicable to a certification is the version as of the date when the contract for certification of the relevant subject is signed.

Where mid-year revisions are made to The CarbonNeutral Protocol, organisations with a contract signed prior to that date are encouraged to apply the revised version, however this is not required.
Following publication of a new version of The CarbonNeutral Protocol, a grace period is permitted for organisations which hold active CarbonNeutral certification, to adapt to new requirements.
The grace period allows for a deferral in incorporating any new requirements introduced in the latest revision to The CarbonNeutral Protocol until the next renewal date of the certification period. The grace period extends until the publication of the subsequent version of The CarbonNeutral Protocol, which is approximately 12 months, and can be applied to certification renewals that begin within this period of time.
Where an organisation has been awarded a certification type which does not have a defined period and expiry, such as a CarbonNeutral event, the grace period is permitted where a certification of the same type was awarded within the 12 months prior to the publication of the current version of The CarbonNeutral Protocol.
All organisations are highly encouraged to adopt new requirements immediately, where they are able to do so.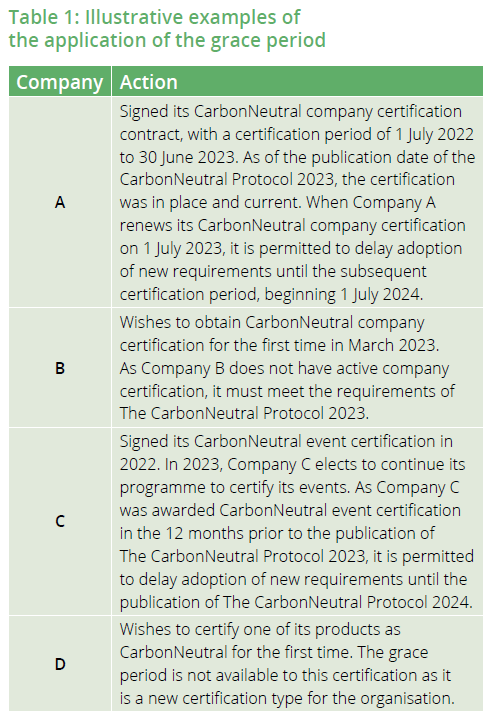 Scheduled changes which have been published and communicated in previous versions of The CarbonNeutral Protocol may not be deferred. For example the annual reduction to the company footprint threshold above which an external abatement strategy is required (see Table 16). This restriction is in place because the intention of the grace period is solely to allow organisations to adapt to previously unknown changes to The CarbonNeutral Protocol and should not be used merely to delay action.

CarbonNeutral® is the registered trademark of Climate Impact Partners. The copyright notice displayed in this document indicates when the document was last issued.
© Climate Impact Partners 2023.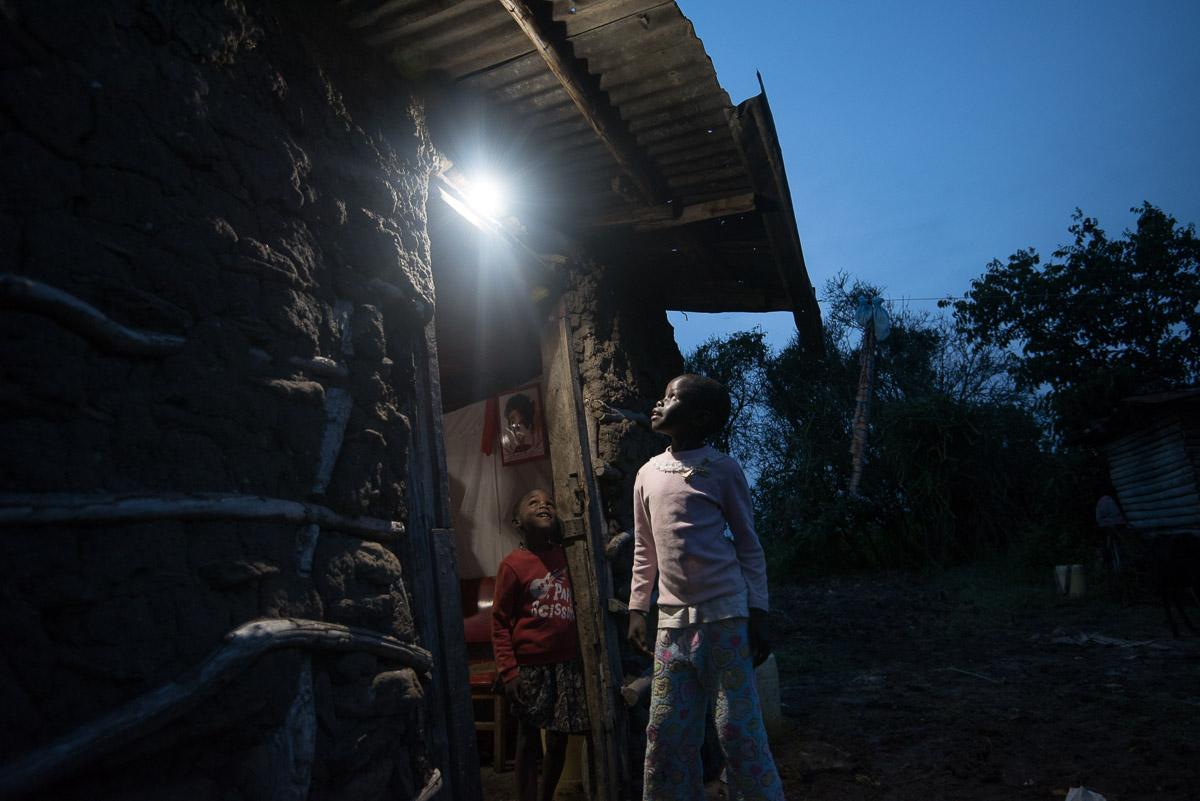 Image: Solar Energy and Mobile Payment, East Africa: The use of the solar lighting systems enables households to switch from high-cost, polluting kerosene to affordable, safe, off-grid renewable solar power. © M-KOPA Solar
Awards
Climate Impact Partners has been recognised in Environmental Finance's Voluntary Carbon Market Rankings every year since 2011, including the Best Offset Retailer, Best Advisory Service, and Best Project Developer awards in that time.