The fourth step is to take actions that abate emissions within the subject and which fully compensate for unabated emissions to achieve carbon neutrality. Scope 1 emission reductions are delivered through cost effective energy and process efficiencies, and the introduction of low/ zero-carbon technologies. Scope 2 reductions are delivered by switching to, or procuring, renewable energy. Scope 3 reductions are achieved through partnerships with suppliers, changing to suppliers using low/zero-carbon technologies, and redesigning products and services so they use fewer emissions in use and disposal phases. Unabated Scope 1, 2 and 3 emissions are offset through the purchase and retirement of qualifying environmental instruments – specifically carbon credits.
Requirements/recommendations
The subject's GHG emissions must be reduced to carbon neutral for the duration defined within the CarbonNeutral® certification. This may be achieved through a combination of internal abatement; switching energy consumption to low-carbon or renewable energy sources; and, the retirement of eligible carbon credits.
Figure 3: Reduction Measures to Achieve Carbon Neutrality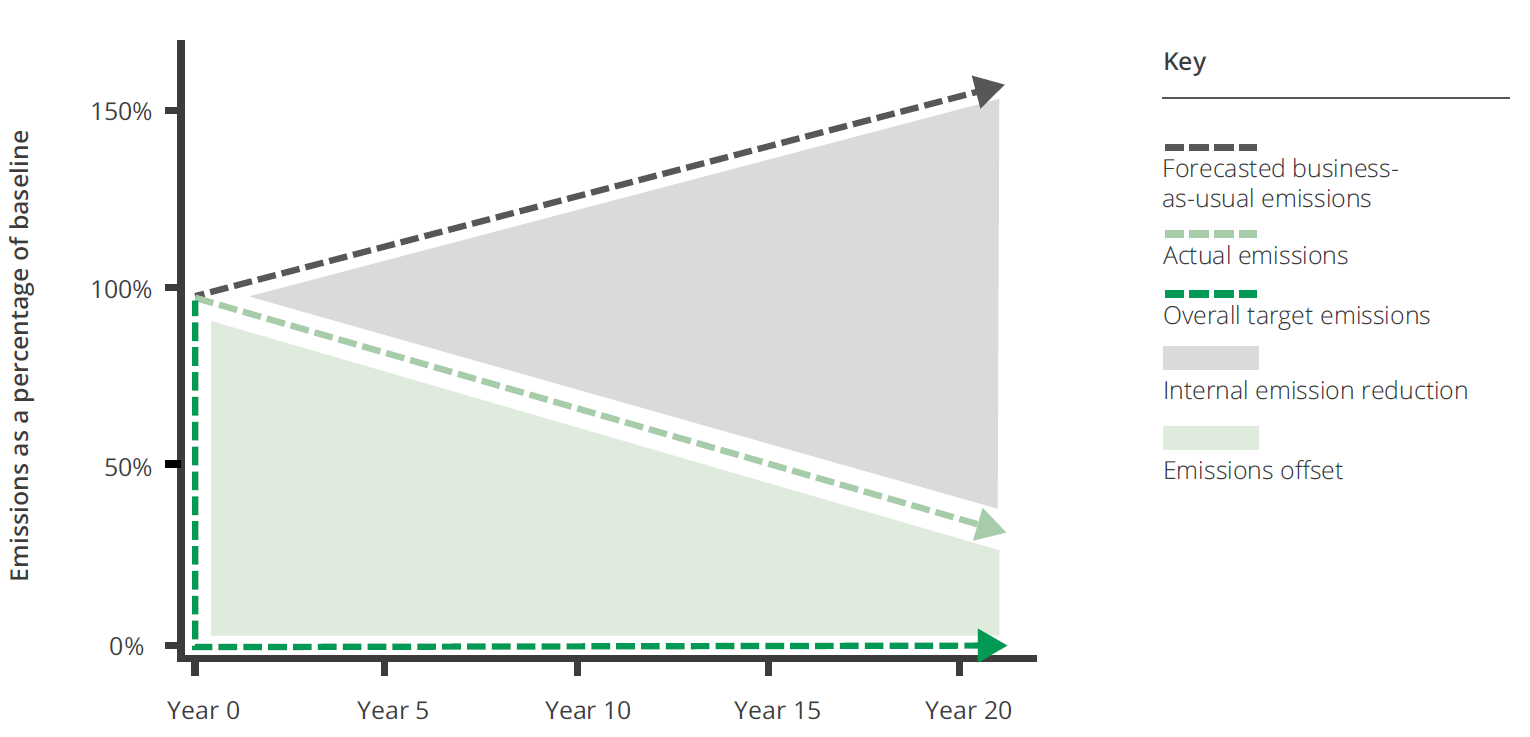 Requirements/recommendations covering internal emissions reductions
For all subjects, the client should action a GHG abatement plan to deliver internal emission reductions, taking into consideration the main sources of GHGs from the subject and the likely cost-effectiveness of alternative emission reduction actions. In the case of one-off subjects, such as events, this should entail consideration of emission-minimising measures during the planning phase.
GHG abatement plans should be reviewed for each new certification period to assess progress against planned actions and to assess the feasibility for further reductions, taking into account the availability of new technologies, enabling policies and incentives provided by government, and the overall business context. Where applicable, a Director or Senior Manager should be given responsibility for overseeing the development and ensuring the implementation of emission abatement plans.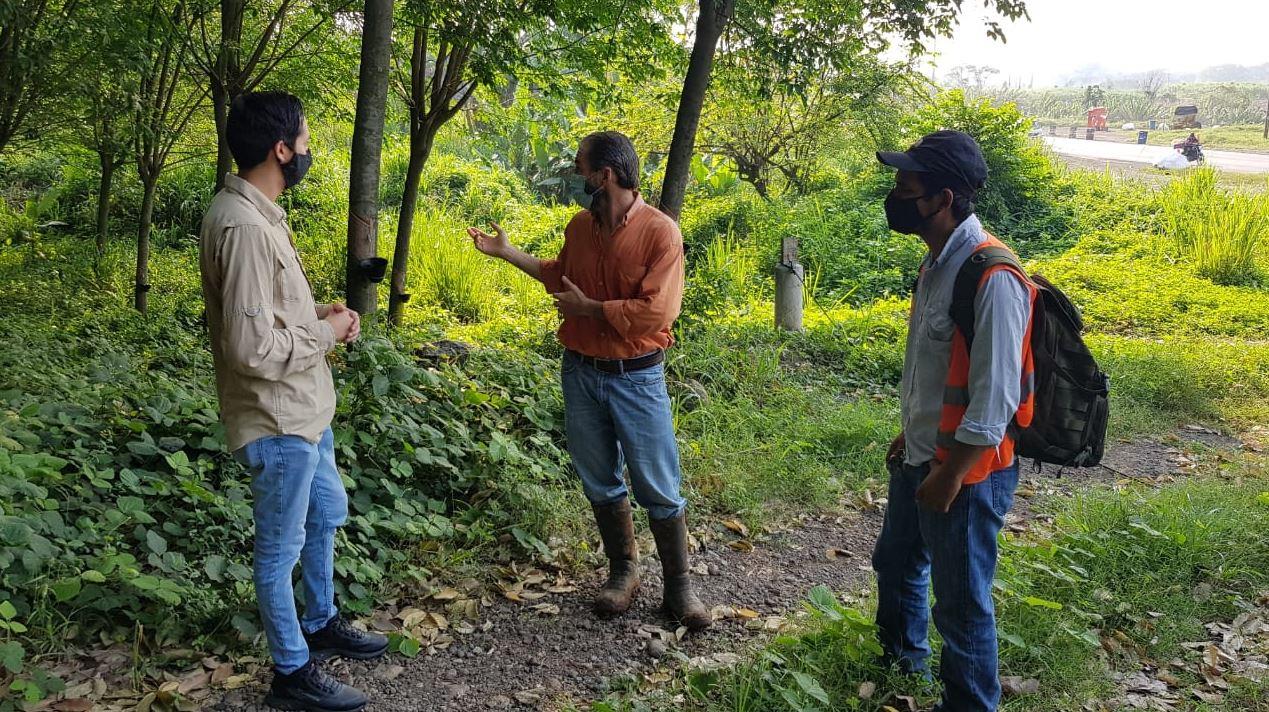 Image: Sustainable Rubber Tree Reforestation, Guatemala: This nature-based carbon removal project plants rubber trees in Guatemala for the sustainable harvesting of their sap, drawing down carbon as the plantations grow
Requirements/recommendations covering renewable energy in Scope 2 emissions
Clients should reduce their (Scope 2) energy usage, and seek to access renewable energy to reduce Scope 2 emissions. When doing so, clients must follow the requirements set out in Technical Specification 4.1.2 and should follow the guidance set out in Guidance 2.4, to ensure that such "green procurement" can be evidenced and meets agreed standards.
Requirements/recommendations covering the compensation and/or neutralisation of unabated emissions
All carbon credits used towards the achievement of CarbonNeutral® certification must meet the requirements set out in Technical Specification 4.1.1 and should follow the guidance set out in Guidance 4.
Carbon credits certified under the standards set out in Technical Specification 4.1.1 have been determined to meet the requirements above and therefore are qualified to compensate for the subject's unabated GHG emissions. Technical Specification 4.1.1 is reviewed annually to ensure it reflects developments in best practice and the performance of carbon credit standards.
When carbon credits are used towards the achievement of CarbonNeutral® certification in advance of their verification and issuance, the client must be provided with a contractual guarantee of delivery or replacement.
Carbon credits must be retired within 12 months from the delivery or purchase of the carbon credits, whichever is the latter event. The CarbonNeutral certifier must confirm that a sufficient number of carbon credits has or will be retired on behalf of the organisation seeking CarbonNeutral® certification or, the certifier must receive full assurances from the party implementing retirement that retired credits are being applied to the Subjects/time periods and cannot in any way be deemed to have been double counted.
Ex post carbon credits must be used for CarbonNeutral certifications.