5
Communicate
CarbonNeutral® event certification is communicated to conference delegates as one pillar of a wider sustainability programme. The programme includes a zero waste target, a recycling programme, an event app rather than paper programmes, and signage made from 100% recyclable materials.
The details of the sustainability programme are set out to all conference delegates in a talk at the start of the conference, as well as on a page on the conference website. In addition, the wifi password sheet is used to inform conference delegates that they are attending a CarbonNeutral® event.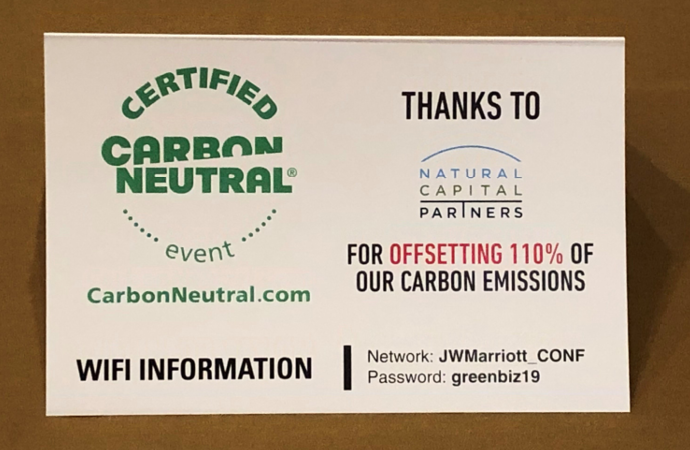 At GreenBiz 19, the wifi password sheet was one way of communicating to conference delegates that they were at a CarbonNeutral® event.